Mailing List
New Releases
Ekoplekz

Four Track Mind
Aug 18, 2014(ZIQ353)

Add to Basket:
Shop
Jlin - Unknown Tongues video
>Posted by Thomas on (Mar 24, 2015)
Drew Lustman - Watch A Man Die
>Posted by Mike P on (Mar 18, 2015)
Claude Speeed signs to Planet Mu
>Posted by Mike P on (Dec 10, 2014)
On Monday we announced our first release of 2015, Claude Speeed's 'Sun Czar Temple EP'. Claude, whose debut album 'My Skeleton' was released earlier this year by LuckyMe, has signed to Planet Mu and on his new EP, he showcases his craft with an epic set of songs that distort emotional songwriting with textured synthetic ambience and computer noise. [i]Dreams on hard disk.[i/]
You can watch a preview of the video for EP track 'R U Sorry?' here:
Mr. Mitch 'Don't Leave' video
>Posted by Mike P on (Dec 1, 2014)
Venetian Snares + Boxcutter + The Doubtful Guest + Chevron
>Posted by Thomas on (Sep 23, 2014)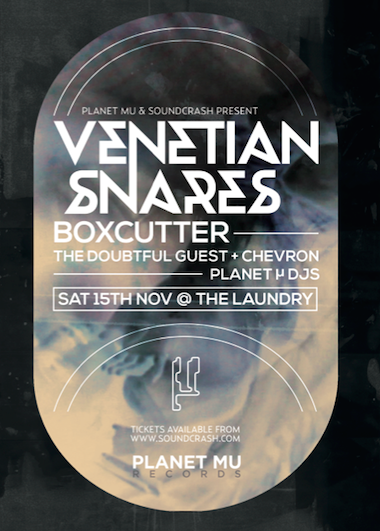 Planet Mu in conjunction with Soundclash will be taking over the Laundry in London on November the 15th. Click the flyer for early bird tickets.
>Posted by Thomas on (Sep 22, 2014)