Mailing List
New Releases
µ-Ziq

Somerset Avenue Tracks (1992-1995)
Feb 25, 2013(ZIQ300)

Add to Basket:
Shop
London 25th May 2013
>Posted by Thomas on (Apr 23, 2013)
Planet Mu Records are excited to take over London's Corsica Studios again on 25th May. With performances from Kuedo, Traxman, Ital, Claude Speeed and Konx-om-Pax as well as rare performances from Heterotic with Gravenhurst, µ-Ziq and Aurora Halal.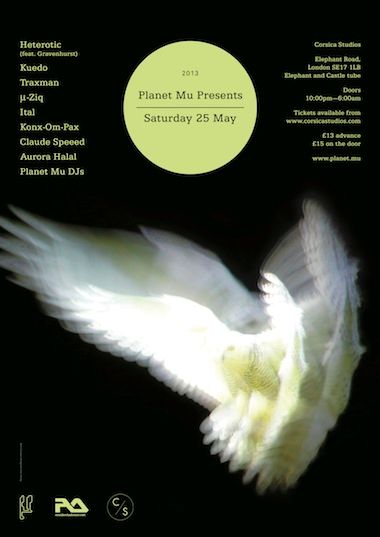 April News Solar Bears, RP Boo, µ-Ziq
>Posted by Thomas on (Apr 23, 2013)
RP Boo - Speakers R-4 (Sounds) from Planet Mu on Vimeo.
Solar Bears new album 'Supermigration' is out this week and in all good record shops [including our own]. You can stream the whole album and read an in-depth track by track commentary by the band over at 'Self Titled Magazine').
If you have not...
more
February news
>Posted by Thomas on (Feb 26, 2013)
Due to overwhelming demand we have decided to repress a further 185 copies of the Somerset Avenue Tracks album by Mu-Ziq. We shall be selling this only via the Planet Mu site and this will be the last time this album will be available on vinyl. The re-press 2LP will be shipping at the end of March.
Mike has been busy working on his other project Heterotic with his partner Lara-Rix-Paradinas. You can hear the track "Blue Lights" taken from their debut LP Love & Devotion Here. Love & Devotion is available now to pre-order.
Lastly, but by no means least the second album from Irish duo Solar Bears Supermigration is available now to pre order. To celebrate the release we have commissioned a video...
more
December News, end of year charts & New Muziq LP
>Posted by Thomas on (Dec 17, 2012)
With the end of the year (and possibly the world) nigh, it's that time of year when the Planet Mu family sit back and think about all the great music that came out in 2012.
So here it is the 2012 Planet Mu Family Chart.
Mike Paradinas (Managing director of Planet Mu. A&R.)
01 Dean Blunt & Inga Copeland - Black Is Beautiful (Hyperdub)
02 Traxman - Da Mind Of Traxman (Planet Mu)
03 Gary War - Jared's Lot (Spectrum Spools)
04 Kuedo - Work, Live & Sleep In Collapsing Space (Planet Mu)
05 Max D - Orgies Of The Hemp Eaters (Future Times)
06 eMMplekz - IZOD Days (Mordant Music)
07 Hieroglyphic Being - A Romance of 2 Planets (Alter)
08 Ital - Dream On (Planet...
more
Independent label market London
>Posted by Thomas on (Nov 30, 2012)
Just a quick post to say Planet Mu are taking part in the Independent label market on Saturday the 1st of December in Spitalfields market. Come down, Mike Paradinas will be running the stall and we have loads of rarities and exclusives.
November: Ital, Ital Tek & 2013 signings
>Posted by Mike P on (Nov 13, 2012)
Ital's 'Dream On', the follow up to his widely acclaimed 'Hive Mind' release, is out now on 2LP/CD and digital (U.S physical release date 12/11/12)
Ital - Boi (Planet Mu) from Planet Mu on Vimeo.
Ital Tek's latest 160something LP 'Nebula Dance' is also out now on LP/CD and digital formats.
NME REVIEW 8/10
Alan 'Ital Tek' Myson's stylistic arc as a producer goes something like this: Aphex Twin...
more
Planet Mu September news
>Posted by Thomas on (Sep 20, 2012)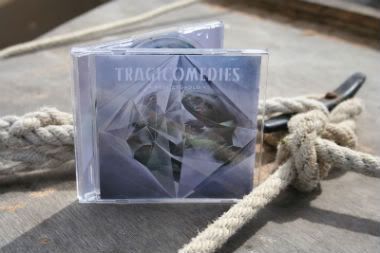 Planet Mu Records take over Corsica Studios in London on the 29th of September 2012 to bring you a night of live performances and DJ sets from the label's diverse roster.
First up is Venetian Snares, the recording alias of Aaron Funk who has just released his LP 'Sleep' under the Last Step moniker. Aaron's fans will no doubt want him to play a set of uncompromising 7/4 jungle, but with the Snares Man you...
more
Coming Soon